Hello and welcome to my blog!
Read the "Welcome" sign on the right to get a brief explanation about myself and this blog.
I thought to give you a sense of what you'd see here, I'd just recap on all my post this week...
Here it goes....
First off, every Monday morning I post the weekly link party, "
Socialize with me Monday til Sunday
" Come party with us! I'd love to see you there!
Then I post what I've done, am doing and will do:
Also...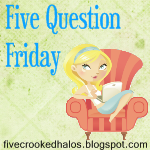 SO, that ends my little recap of this week. Thanks for stopping by and I hope to see you often!
**Let me know in a comment that your new and/or if you would like me to stop by your blog as well!**
Thanks,