Here's an office gift idea AND a free printout so you too can make one!--(if you like it that is)
I first want to apologize for my photo(s). I'm really, really hoping for a new camera this year!!
(and this IS a Christmas gift for my husband so please don't tell him---(Family & Friends))
The FREE printout is this Subway Style/Work inspired office decor... (made it to be a 8x8 square but for some reason, when I had it print out on an 8x10 photo, it printed out 7.25x7.25)
Here are the quotes I used:
1. Success is the sum of small efforts, repeated day in and day out. -Robert J. Collier
2. Hear the meaning within the word. -William Shakespeare
3. Where there is no vision, the people perish Proverbs 29:18
4.The difference between a successful person and others is not the lack of strength, not a lack of knowledge, but rather the lack in will. -Vince Lombardi
5. Success is the good fortune that comes from aspiration, desperation, perspiration, inspiration. -Evan Esar
6. Work spares us from three evils: Boredom, vice, need. -Voltaire
I also added Perseverance and Common Sense
Okay, so you can either print this out and hang it in a frame OR do what I did and make it into a table top box.
Here's what I did:
I started off with a used cardboard box
Made my template (I had to cut mine 7 1/4 due to re sized print...see above)
Took apart the box and laid it flat
Trace my template on the box and cut it out
Here's what my cuts came out to (the strips are 1' wide)
Take one square and glue the 7.25' long strips on opposite sides
glue the 6.75' strips on the remaining opposite sides (fitting between the 7.25' strips)
Glue the top on.
Wrap both sides in black paper (I used card stock)
Cut out print. (I would have just printed this off at home BUT had a free print coupon for an online photo shop that I thought I would take advantage of)
Mod Podge all over it. Sides and all. (I'm loving the glossy finish it gave me--clean, glass effect without the glass!)
Let dry!
Here it is again. I did the same thing with the Daddy's Girls plaque, but I used scrapbook paper, and ribbon instead of a print out.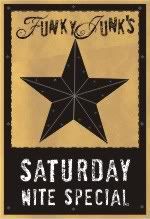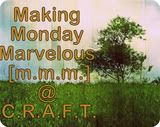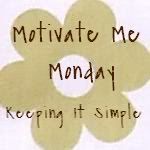 Making Friends Monday